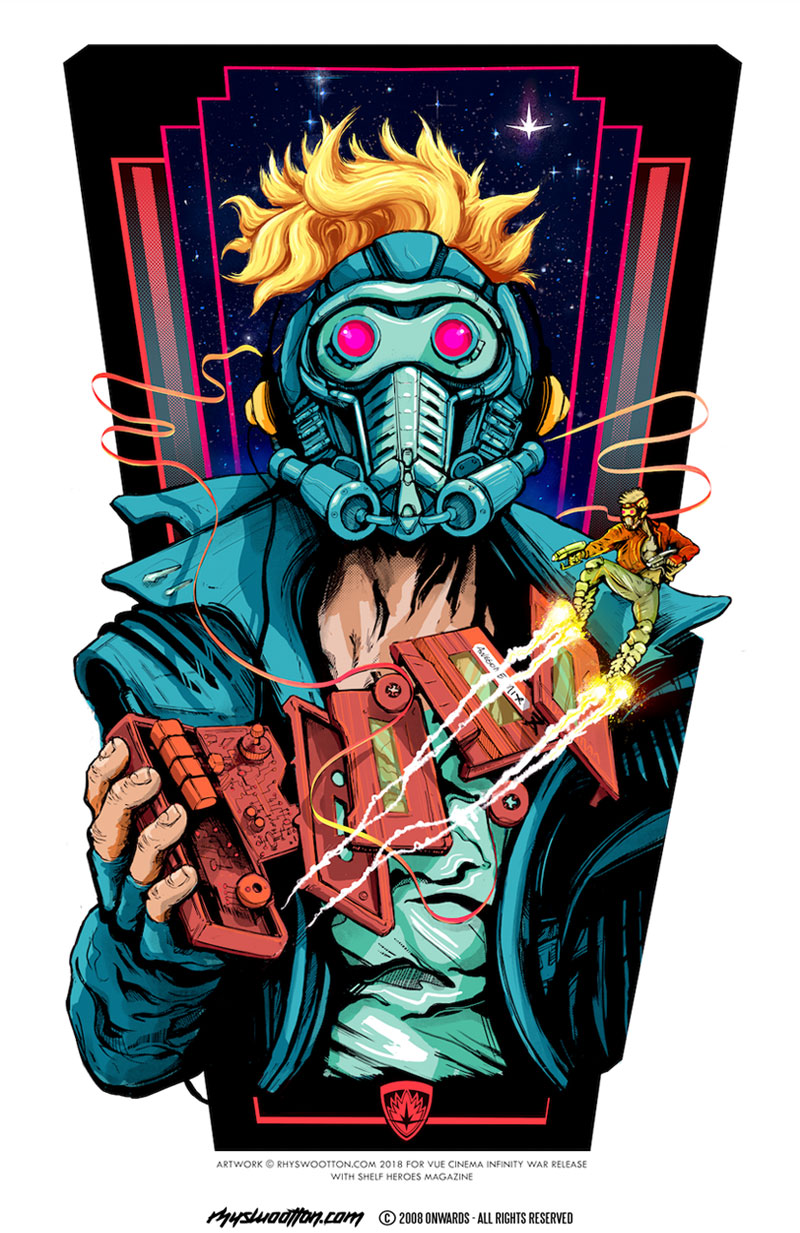 Star Lord: Infinity War Vue cinema promotion.
Commissioned by Vue cinema for the Marvels Infinity war film promotion, 15 artists were selected to each represent a chosen superhero in their style with an open brief. Rhys wanted to capture Star Lord's icon helmet design whilst also illustrating the dynamic action of his flying jet boosts. His iconic Sony walkman is visually an part of his character and the juxtaposition of the futuristic technology with the retro analogue is shown with the exploding diagram. 
What if? Stories – Hendricks Vol 1
This comic series written by Matt Stapleton and illustrated by Rhys who does all the artwork for the series from the Pencils & inks, colouring, cover art and lettering. The story follows Hendricks, who is a secondary character in Jaws and brings his character to life with his own series of misadventures by transporting him through iconic film cannon. In "Amity" we see his origins and further explanation to Chief Brody's death and in the follow up "Perfection" he finds himself in trouble battle giant man eating sand worms in a Nevada Desert town.