Hand screen-printed poster for the band Queens of the Stone Age for their Wembley Arena show. Design and hand printed by Rhys, the poster was an edition of 300 with an extra 100 printed on special red foil metallic card.
The band gave an open brief inspired by their Villains Tour. Rhys printed a further 100 posters (AP ed. 50 of each) to sell for himself. The car is printed with a blue/silver metallic tint that changes colour depending if viewed in direct or indirect light. The black top layer is printed with a silver flex. In total the print is built up with 10 layers including semi transparent inks that add depth and texture.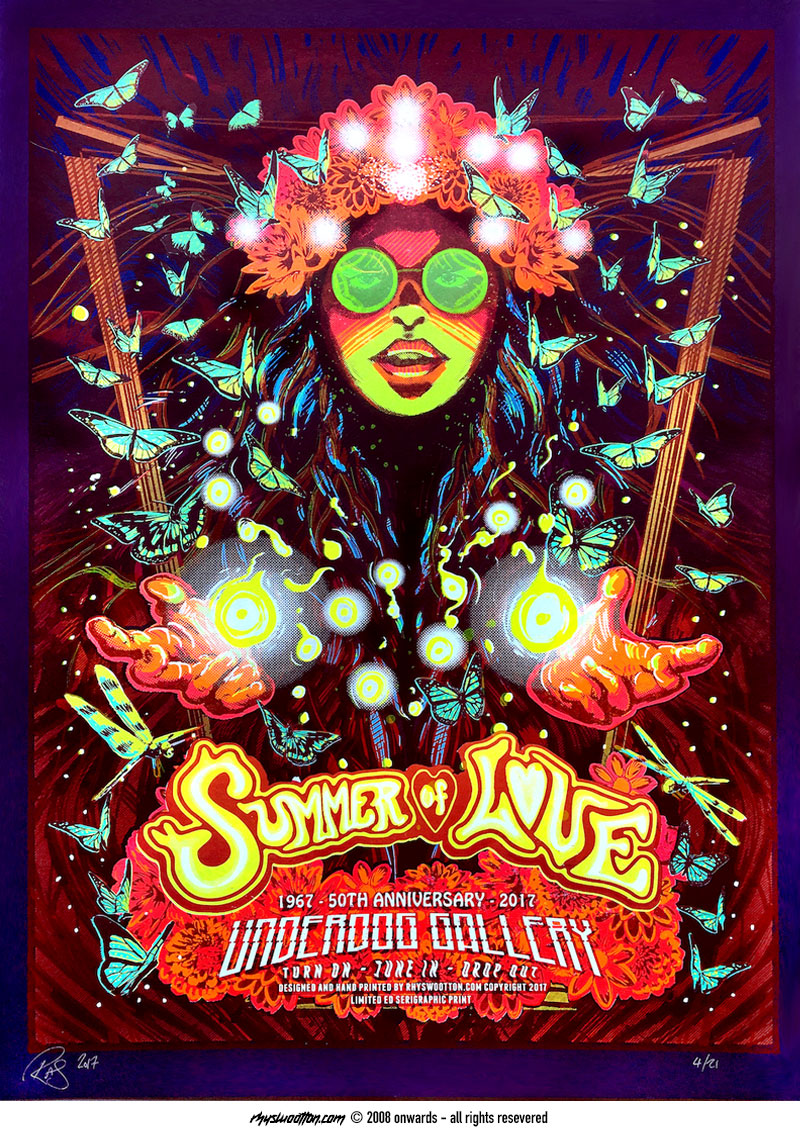 Hand screen-printed exhibition poster celebrating the 50th Anniversary of the Summer of Love at the Underdog Gallery, London. Printed with U.V. reactive inks that glow under a black light and glow in the dark glasses to emboidy the psychedelia of the 60's movement. Printed with 12 layers that include colour blends and overlays to create additional colours on heavy weight purple card.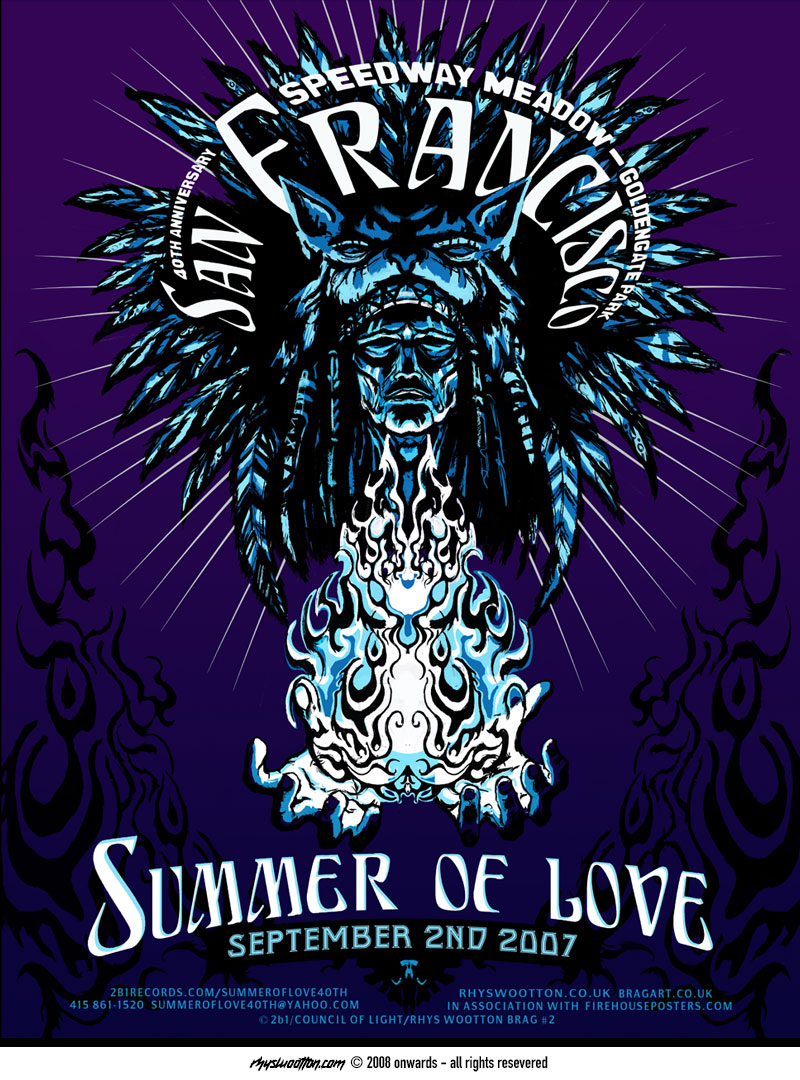 Summer of Love 40th Anniversary, 2007. Rhys printed this poster at Firehouse Kustom Rock studio in San Fransisco with Chuck Sperry and Ron Donovan. 
The poster was sold at Golden Gate Festival. Printed with oil based inks with Silver metallic and six colour layers on heavy weight card. The ed. of 300 sold out at the event with a few AP's left for Rhys to sell at further exhibitions and later exhibited at Aspect gallery with other posters from Rhys' collective B.R.A.G. Read more in the About section.