About:
Rhys creates dynamic graphic artwork across a wide spectrum within the creative industry that includes editorial, publishing, advertising/branding, poster design and comics. Combining his passions for retro Americana poster graphics of the 70-80's with comic book aesthetics and pop culture references. His works incorporate dynamic perspectives to build scenes with psychedelic, vibrant colours that bring a striking energy and life to his creations. His background in hand screen-printing incorporates intrinsic textural tones that add subtle depth and layering.
BIO:
He started his career making hand printed concert posters whilst studying Illustration at Brighton university (B.A. Hons). Here he formed an arts collective called B.R.A.G (British Rock Artist Group) after attending a screen-print workshop with master printmaker and gig poster artist Chuck Sperry from Firehouse Kustom Rock. Working with the collective Rhys pushed the group to exhibit internationally, representing the group in exhibitions, festivals and hosting workshops in USA and Europe in places such as San Fransisco, Austin, Texas, Berlin, Estonia and all around the UK including London, Bristol, Manchester.
Working within screen-printing led him to print for the Bongoût Gallery in Berlin where he lived and worked in their studio workshop for a summer screen printing their artwork. During this time his creative journey focussed on incorporating elements of illustration, design and screen-printing, working for record labels such as Rise Above Records and Desert Scene promotions in London whilst producing posters for bands Such as Queens of the Stone Age. 
In 2010 he ran his own exhibition space called the Octopus Gallery in Brighton, UK that specialised in international poster art from the artists he met whilst travelling. During this year he had posters archived in the V&A museum and had a full page feature in a book about British poster design published by the museum.  
In recent years he decided to retrace his steps back to the origin of why he chose to study illustration to begin with and started working in the indy comic book scene to develop his skills in story telling, narrative illustration, concept art and character design. He regularly attends and exhibits at the major comic conventions such as MCM and Thought Bubble to build a following and has worked with various writers.
Currently he works from his studio, where he manages a collective arts space in central Brighton that houses a range of creators that span graphic design, costume making, theatre/dance curating and illustration. 
Rhys is available for freelance commissions, please contact via email at info@rhyswootton.com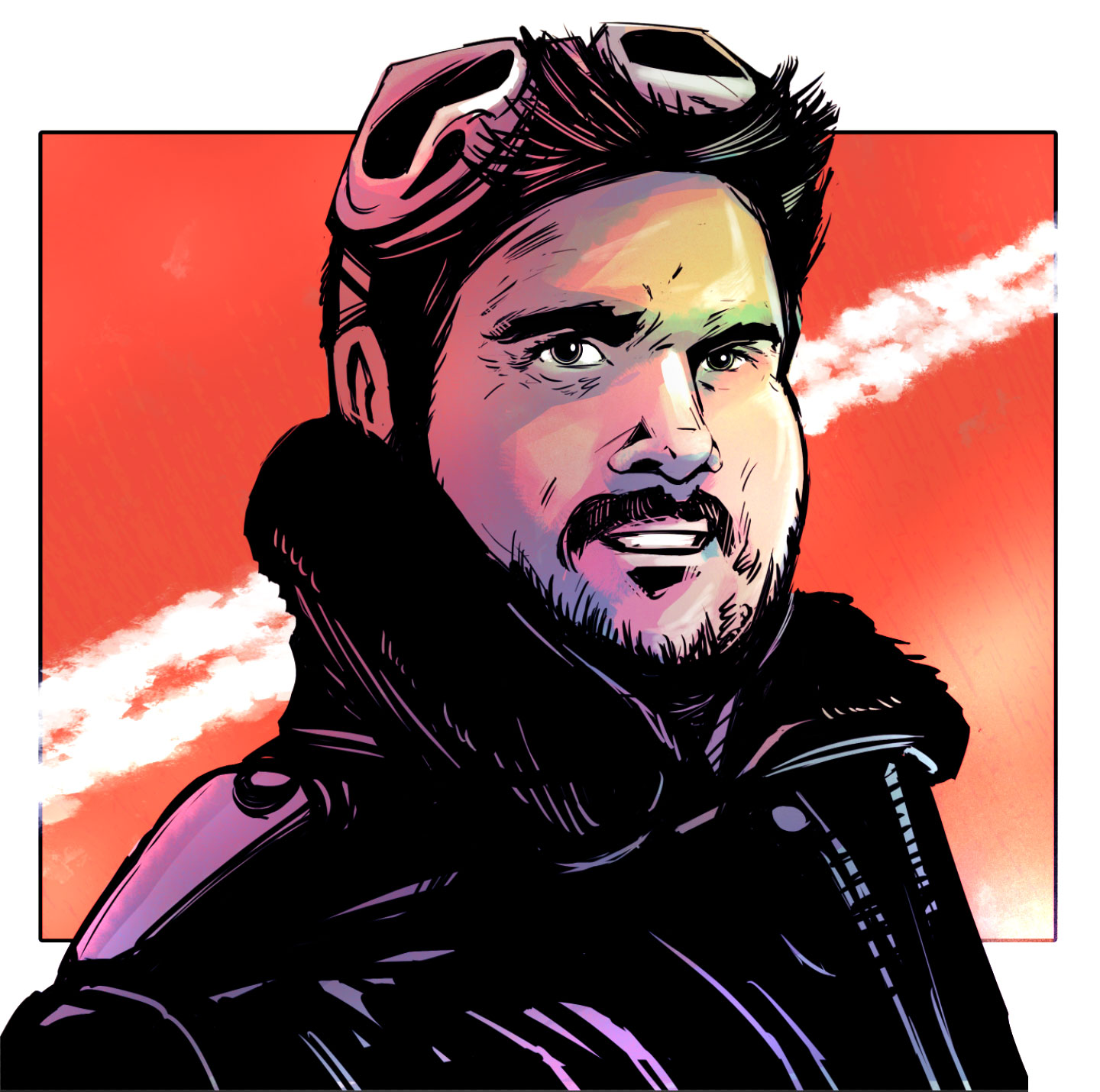 SERVICES:
Design:
To commission a project please email info@rhyswootton.com with a short outline of your project.
If you have a specific idea that you want Rhys to create in his style, he is adept and experienced in working with art directed briefs. Alternatively if you'd prefer Rhys to come up with the concept he can work his creativity based on your needs. If you'd prefer to collaborate the idea together he can discuss your project and build the concept with you.
Output: Print, Web and Media.
Rhys primarily works as a digital artist utilising hand drawn elements and textures to give his work a natural feel. The final output can be bitmap (pixels), vector or both depending on what is most suitable for the project.
His expertise in digital printing can offer a range of advise to create projects with extra depth and subtleties in their finishes.
For web and digital media content his knowledge using a wide range of programs in design can create exciting digital content for web and social media campaigns that can be static and in motion.
Screen-printing:
Rhys is highly experienced within screen-printing and can in-house print your creative project on paper/card stock. For apparel and fabric projects he can use the most effective and efficient methods for formatting the design to output to the printer you use. He can also recommend print companies he's used before.
CONTACT:
Please email info@rhyswootton.com or use the contact form.
From there we can either continue communicating via email, phone or video call with zoom, skype or face-time. For more in-depth projects it's preferable to speak over the phone or in person. Studio meetings can be arranged by appointment.
New England House, Brighton, BN1 4GH